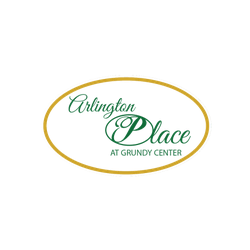 Assistant Cook
Sorry, this job has expired.
Grundy Center, IA
Premier Senior Living Community offering independent living, assisted living and memory care has an immediate opportunity for an Assistant Cook.
The Assistant Cook delivers Red Carpet Treatment to Residents, Visitors and Team Members by assisting in the operation of the kitchen, dining room, dish room, and related storage spaces. This position will also substitute for the Culinary Service Coordinator when that person is not on site and have the overall responsibility for operating the Culinary Service Department in a quality manner as specified in the Policies and Procedures Manual.  Hours may vary from 6:00AM – 2:30 PM or 10:00 AM – 6 PM or as scheduled by the Culinary Service Coordinator and every other weekend.
Responsibilities include, but are not limited to:
Prepare food and assist serving in the dining room.
Wash dishes.
Clean kitchen and dining room.
Follow cleaning schedule.
Use personal protective equipment, as required.
Use proper body mechanics for lifting, pushing and pulling.
Report unsafe conditions to the Culinary Service Coordinator.
Maintain sanitation in all areas.
Fill in, as needed or requested.
Respond to smoke and fire alarm systems.
Comply with regulations regarding hair covering and hand protection during food preparation.
Answer telephone promptly and courteously.
Respond promptly to the Emergency Call System and take appropriate action.
Read the Communication Log daily.
Share ideas and comments you feel would benefit the Community.
Fill in when short staffed.
Attend all bi-weekly staff in-services or mandatory meetings
Attend culinary service meetings.
Be a part of the safety team, and committees as assigned.
Follow all Policies & Procedures and the Employee Handbook.
Assist with scheduled activities, as requested.
Uphold confidentiality of residents and co-workers.
Complete incident report forms as necessary for residents, self, or co-workers.
Complete work orders when maintenance needs arise.
Perform cleaning duties, as assigned.
Prepare dining room for meals.
In the absence of the Culinary Service Coordinator:
Maintain freezer inventory and rotation.
Be responsible for all food production and recipe usage.
Supervise food requisitions and delivery.
Enforce and comply with use of Personal Protective Equipment, for self and staff, when required.
Enforce and comply with company dress policy to ensure food is safely prepared.
Maintain food usage file and assistance in cost control, minimizing leftovers.
Oversee vendors, appliance repair, and maintenance conditions.
Oversee Culinary Service Aides or Resident Assistants while in the culinary service area.
Comply with all state regulations as they apply to Assisted Living.
Places orders in absence of Culinary Service Coordinator.
We offer a competitive hourly wage, full benefits and many more perks!
If you have a passion for helping people and want to grow professionally, please send your resume to for immediate consideration.
EOE
High school diploma or general education degree (GED); or 1 year related job experience
Knowledge of basic culinary service management
Good communication skills
Commitment to the elderly
Calm, friendly demeanor
Basic supervisory and problem solving skills
Ability to work independently and as part of a team
Organizational skills
Listening skills
Patience and flexibility
Willingness to accept supervision
Preferred Culinary Arts degree
Two year's related experience related to culinary or hospitality services
11421784